Please enable javascript, it is required for this site to function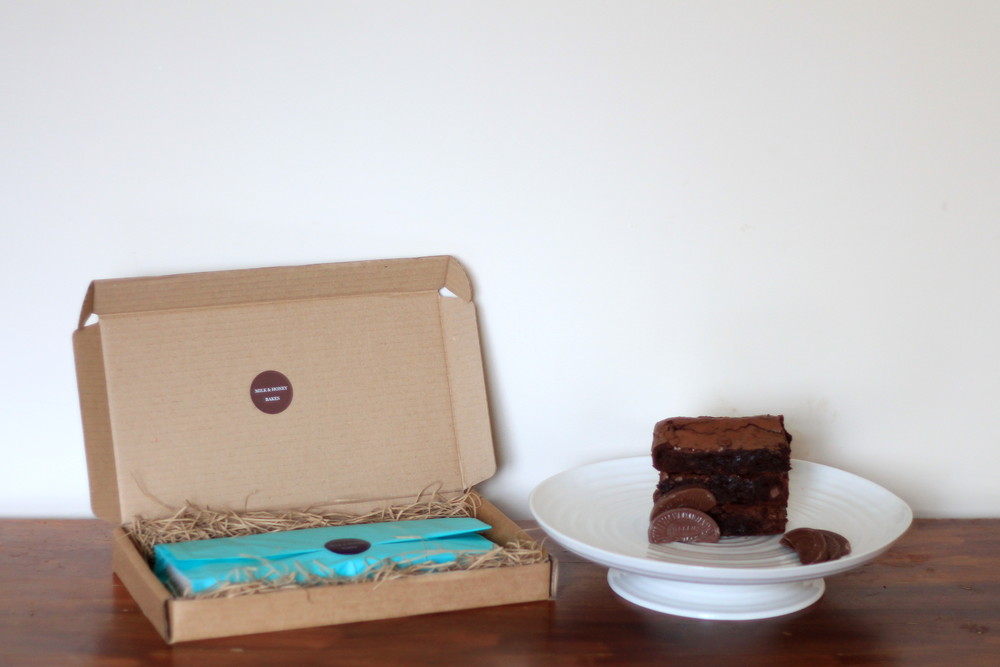 Milk & Honey Bakes was founded in July 2014 by Hannah King, selling cupcakes and brownies to the people of Bristol during her maternity leave. Over the last year, Milk & Honey Bakes has become known for their beautiful brownies, and the idea to send them by post grew out of the generosity of customers ordering brownies as gifts for friends, along with Hannah's love for chocolate brownies and sending exciting post to her friends who live outside of Bristol. All of the brownies are baked from scratch in Hannah's home in Bristol, made with carefully selected ingredients to provide you with high quality brownies.
The brownies are beautifully packaged in boxes that are designed to fit through the majority of letterboxes, so that if you wish to purchase some as a gift for a friend, you don't need to spoil the surprise by checking if they'll be in to receive the delivery.
You can out find more about us and read reviews of our products on facebook where our Pop Up Bakery events selling brownies and cupcakes around Bristol are organized.